They may be small, but these cute little creatures, also known as pocket pets, hold a large piece of many of our hearts. That's why it is so important to know as much as you can about pocket pet vets and how they can help your exotic or pocket pet live a long healthy life!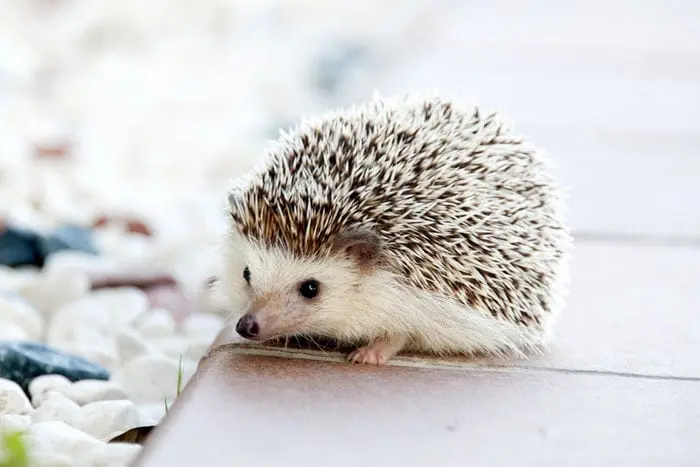 What is a Pocket Pet?
Pocket pets are small, pocket-sized animals that many pet-lovers keep as pets.
Common types of pocket pets include animals such as hamster, gerbils, and guinea pigs. Less common pocket pets are sugar gliders and chinchillas.
Most pocket pet species can be purchased from breeders or pet stores, or adopted from rescue facilities.
Dr. Jess rescued her own pet hedgehog Julian from a hedgehog rescue group!
They are loveable, can make great companions, and can differ immensely in size, shape, behavior, and life expectancy.
Most pocket pets are low-maintenance compared to your average dog, cat, or horse, but diligence must still be taken in order to provide these pets with the proper care.
They are great pets for those who like life a little different.
And a healthy pocket pet is the best type of pocket pet…
Common Pocket Pets
Some little critters are more common to see as pets than others.
Some of the more common pocket pets are:
Hamsters
Gerbils
Guinea Pigs
Chinchillas
Hedgehogs
Sugar Gliders
Mice
Rats
Small birds
Amphibians: frogs, newts, and salamanders
Turtles and Tortoises
Snakes
Lizards
and a whole lot more!
Common Pocket Pet Health Issues:
Pocket pets have a tendency to have some fairly common issues such as teeth and nail trimmings, tumors and different types of cancers, parasites, and skin conditions to name a few.
What Type of Pocket Pet Do You Recommend For a First-Timer?
This is a really hard question because there are so factors that come into play here.
I mean, you can take a silly online small animal pet test to determine your fate….
or not.
You could also talk to your veterinarian about your wants, likes, and lifestyle habits.
They will be the ones to have the best recommendations on where to start with your first pocket pet.
Pets like mice, rats, and guinea pigs are typically fairly easy to take care of.
gerbils, hamsters, rabbits, and ferrets are fairly easy creatures for the most part as well.
Hedgehogs, chinchillas, and sugar gliders can be a bit more difficult and/or are larger or have longer lifespans, so for a smaller child or someone with big commitments ahead of them (ex. student going away to college), this may not be the best choice.
Talk to your pet vet about your options before you pick your pet. This is a very big decision!
Questions to Ask Before Purchasing Pocket Pet:
Can I afford this pet? The initial investment to purchase is just the start. Some pocket pets can live 10+ years. Are you ready for that expense?
Do I have the room in my home for their equipment and cage? Do I have enough space for them to stretch, run, and exercise like they should?
What does the animal eat? Can I handle feeding my pet some alive if necessary?
Do I have a vet that I can trust if something were to happen to my pet?
How much attention does this pet require? Some pocket pets are more social than others. Do you have enough time to devote to your new friend?
When does your pocket pet sleep and when is it awake? Do those times fit your sleeping schedule or will it affect it?
How much are you willing to clean up after your pet? Some pocket pets are messier than others and take more time and commitment to keep their spaces clean.
Are you comfortable holding and handling this pet? Some pocket pets must be handled diligently and in certain ways that may not be common knowledge.
Are you willing to bring your pet in for routine preventative care by your veterinarian, including vaccines (ex. ferrets), spaying/neutering (ex. rabbits and guinea pigs) and routine wellness visits (all pocket pets!) that will help prevent disease and manage your pet's health?
Do All Veterinarians Work on Pocket Pets?
The quick answer is…
Nope.
Some vets just never had the training, so they don't feel comfortable working with them. I'll get more into this in a sec…
Other vets have had a bad experience.
And still others may simply not see a large enough pocket pet clientele pool to keep that aspect of their business up and running.
Oh and I'm sure there are other reasons.
There's a reason for everything, right?
But, yeah, not every veterinarian will practice pocket pet medicine. And that is not always a bad thing.
Why is it hard to find a vet who will see my pocket pet?
Well, did ya read the section right above this one?
Because there's your answer.
Not all vets CAN or WILL work on pocket pets.
Only the special vets work on pocket pets.
So, once you find a great pocket pet vet, keep them forever.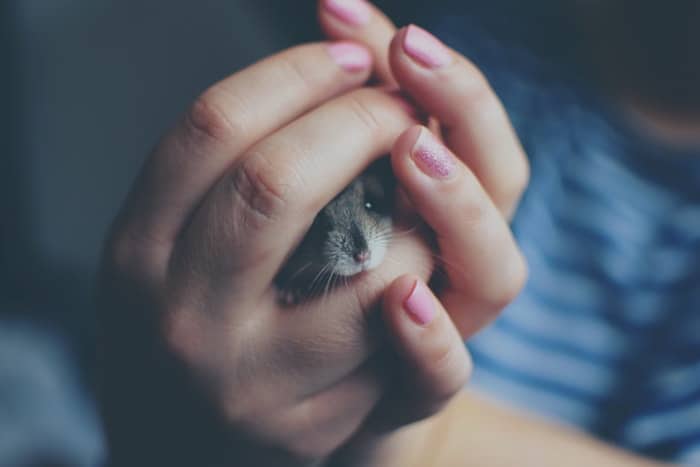 Do Vets take classes on Pocket Pets in Vet School?
Not all vets take classes specifically on pocket pets while in veterinary school.
Depending on when they went to veterinary school, what school they attended, and which courses or track (small animal, large animal, equine, zoo animal, wildlife, mixed animal, etc.) the veterinarian decided to take will likely determine if the vet took courses in pocket pet material.
But just because your vet did not study pocket pets to the Nth degree during vet school does not man that they are not proficient in their practices now.
So much of what you learn as a vet, you learn out in practice. Hey— That's why they call it practice— right?
What to Expect From a Pocket Pet Vet?
Pocket pet vets can be seen offering the same type of services as all other veterinarians offer.
Some routine pocket pet services include:
Annual Physical Exams (a great time to ask questions about your pet!)
Parasite Prevention (ex. worms)
Vaccination Protocols (vaccines, "shots")
Dental Cleaning
Behavior Management (ex. food aggression)
Emergency Medicine (bloodwork, xrays, etc.)
Nutrition Counseling (weight gain or weight loss)
Spay/Neutering
Nail Trims and other grooming procedures
etc.
How To Choose the Best Vet For Your Pet?
How To Choose The Best Vet For Your Pet
How to choose the best veterinarian for your pocket pet. Here are a few tips on finding the perfect fit for your pet.
Instructions
Ask friends and family for veterinary references
Go on an interview tour! Interview all neighboring vets. Your gut will tell you who you are most comfortable with.
Bring in your pet to your potential new vet and ask them questions about your critter. Do they seem comfortable handling them? How about answering personal pet questions?
Check out online veterinary clinic reviews. There will likely be 5-star ratings from a few people as well as a handful of 1-star reviews....but what is the bulk of the reviewers saying about the practice and the doctor?
Do I Need a Specialized Vet Who Specializes in Pocket Pets?
Yes, yes you do.
If not for your peace of mind, for the safety of your pet, let a vet that knows what they're doing focus on your animal.
You wouldn't go to a podiatrist (foot doctor) for a stomach ache, would you?
Bring your exotic pocket pet to someone who is very comfortable with these special animals.
Should health problems arise, help is available from your pocket pet vet.
And many times, signs of illness are not apparent to pet owners. Many times, pocket pets are noted by their veterinary for abnormalities, not their loving owners.
Nothing is worth more than having the expertise and experience to offer advanced care and treatments when your pet need it the most.
When Should I Reach Out to My Vet About My Pet?
There are many reasons why you should reach out and contact your vet about your pocket pet.
Even the most routine of physical exams can help us vets discover potential problems and provide time for discussion of your concerns.
Some reasons to contact your vet include:
an increase or decrease in thirst/water consumption
an increase or decrease in appetite
physical changes (ex. loss of fur, change in color, or an observation of a new lump)
behavioral changes (ex. excessive energy, always sleeping, new aggression towards others)
changes in urine or feces (ex. changes in amount, consistency, or color)
alopecia (hair loss)
etc.
Most pocket pets are incredible masters of disguise and will often hide even the most severe of problems.
They can be oh so stoic.
So if you think you observe something new or different, then it's time to contact your pocket pet vet!